Columbia Community Service Grants $300,000 to 52 Organizations in Harlem & Morningside Heights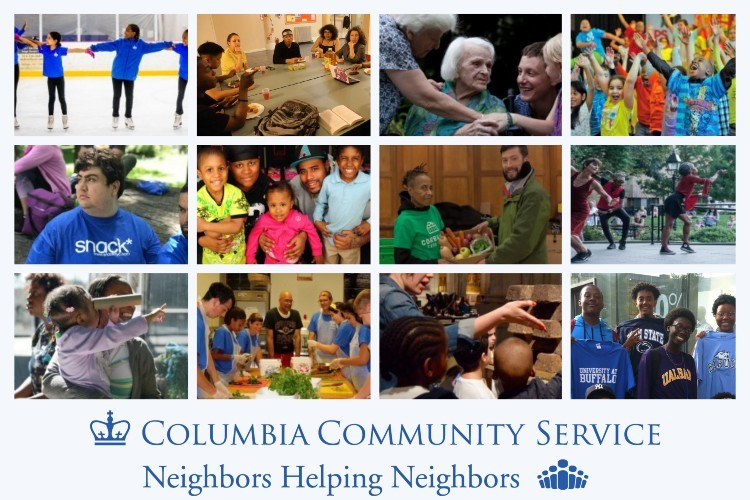 Over the last year, hundreds of Columbia, Barnard, and Teachers College faculty, staff, and retirees donated to the 74th Annual Appeal which supports organizations in Harlem and Morningside Heights. This year, thanks to your donations, CCS is awarding $300,000 in grants to 52 local organizations that fight hunger, provide social services, and fill educational gaps for local youth in the areas of STEM, arts, and literacy:
$60,000 awarded to eight organizations, such as Broadway Community and Living Redemption Youth Opportunity Hub, that provide meals to people in need in Harlem and Morningside Heights. Food relief is an important area of need in our community. In just the past year, CCS funding allowed local organizations to provide 350,000 meals.
$154,000 awarded to 31 organizations, such as Common Denominator (AKA Top Honors) and The Reading Team, that provide educational support for K-12 students in the areas of STEM, arts, and literacy. Over the last year, thanks to CCS support, grantees provided extra educational enrichment to over 10,000 students experiencing a disrupted year of learning. 
$86,000 awarded to 13 organizations, such as Service Program for Older People (SPOP) and Graham Windham-Manhattanville Cornerstone, that provide vital health and social services to some of the most at-need in our community during a time when their services are more in demand than ever.
While many of the grant awardees have received support from CCS in the past, this year, five new organizations are being awarded grants to support specific programs:
CCS is one of the oldest and most visible manifestations of the commitment that Columbia, Barnard, and Teachers College have to our surrounding communities. The CCS Annual Appeal connects the university community with ways to support our neighbors, including volunteer opportunities and special events like the Annual Toy Drive. This fall, we will enter our 75th year and continue our commitment to support of food security, health, and education services in Harlem and Morningside Heights.
A full listing of grantees can be found on our website, including a history of this soon to be 75-year-old institution at Columbia.