Columbia Students Support CCS by Volunteering
These students from around the university are donating their time and enriching their community by helping out at grantee organizations.
October 06, 2022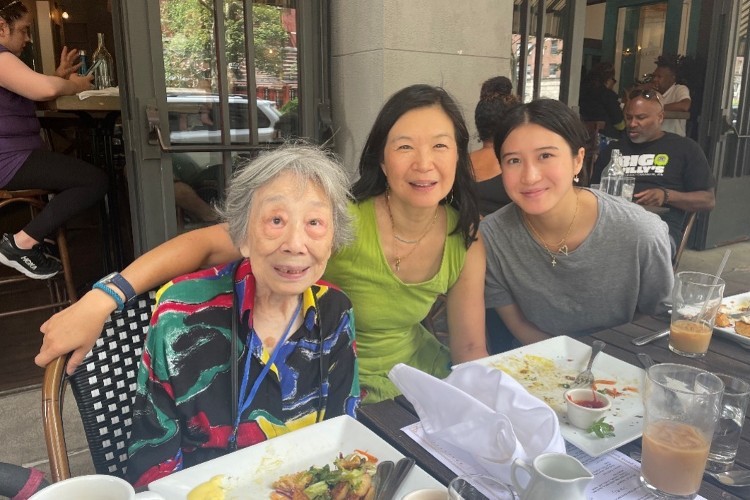 There are lots of ways to support Columbia Community Service's 61 grantee organizations that serve Morningside Heights and Harlem. In addition to donations, many members of the Columbia community participate in clothing, toy, and school supply drives, and others donate their time by volunteering directly with the organizations. Students, faculty, and staff from around the university share their passions and skills, and help the organizations continue their important work.
Meet just a few of the student volunteers below.
---
Karina Leung is a Columbia College senior majoring in biochemistry. This past summer, she volunteered with Lifeforce in Later Years (L.I.L.Y.), which gave her the opportunity to meet many amazing seniors in the Morningside community. She assisted them with daily tasks and had meaningful conversations with them. 
Because she enjoyed that volunteer experience, she decided to become an afterschool science tutor with Legal Outreach during the academic year. Karina found out about both of these organizations through the Columbia Community Service website and reached out to the organizations directly. She also signed up to become a CCS ambassador so that she can help promote the work of the grantees and get her fellow students involved in the many community service opportunities.
Lifeforce in Later Years volunteers pay friendly visits to local seniors, go for walks with them, help them run errands or accompany them to doctor visits, provide technological support, and most importantly, provide companionship for the older members of our community who are aging alone and at home.
Legal Outreach provides social and academic support for low-income, mostly minority, and first generation urban youth from under-served neighborhoods in New York City. They're seeking volunteers to do virtual tutoring twice a week in math, science, or grammar. 
---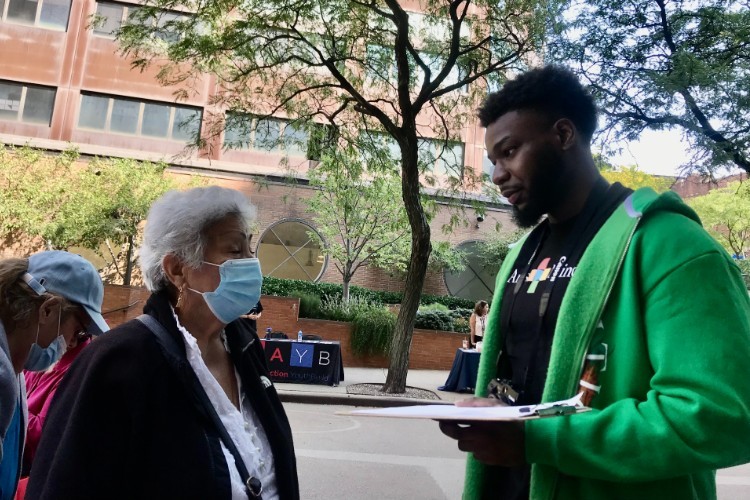 At Columbia University Irving Medical Center's Brain Health Fair/Feria de la Salud Cerebral on Saturday, September 17, Ndubueze Okonkwo (CC'23) staffed the information table for Arts and Minds. Ndubueze spoke with community members in English and in Spanish about the organization, which is committed to improving well-being for people with dementia and their care partners through new art experiences.
His brother, Jude Okonkwo, P&S '25, also stopped by to support the effort.
Arts and Minds, which provides art programming for people with dementia and their care partners, is seeking volunteers to provide assistance with community outreach. Volunteers, like Ndubueze, can staff tables at community health fairs, help with grant research and fundraising, work on developing effective emails, and other creative outreach. Learn more about Arts and Minds volunteering!
---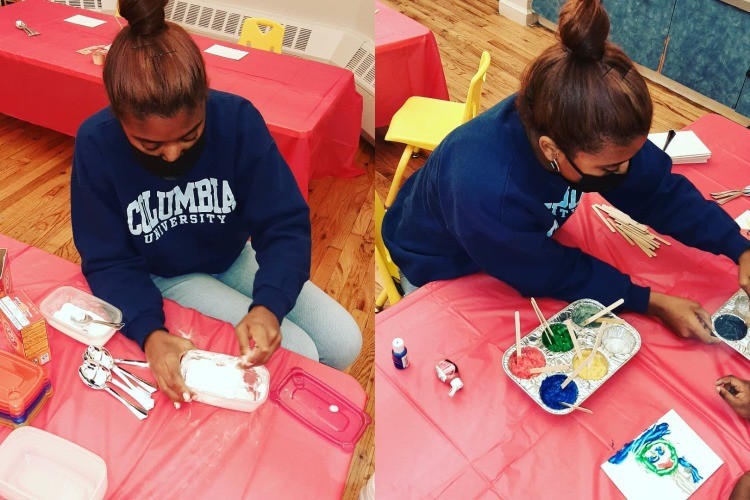 Ayanna Butler-Hooker volunteers with Stephanie Farmer at Triple F Empowerment Inc., which provides students with educational experiences that encourage an interest in STEAM careers. A first year PhD student in the Department of Ecology, Evolution, and Environmental Biology at the Graduate School of Arts and Sciences, Ayanna works with the children who attend the Saturday Science Club. Ayanna found this opportunity through the volunteer listings on the Columbia Community Service website.
Triple F Empowerment Inc. operates the beloved STEAM education program known as Ms. Steph's Science Club. Every Saturday afternoon, volunteers help and supervise the Science Club participants as they safely enjoy STEAM activities and play outdoors. 
---
If you'd rather volunteer somewhere else, check out the full volunteer listings, with opportunities at more than 20 CCS grantees, with everything from office work to food pantry distribution to refereeing soccer games.