How Your $25 Donation Supports Grantees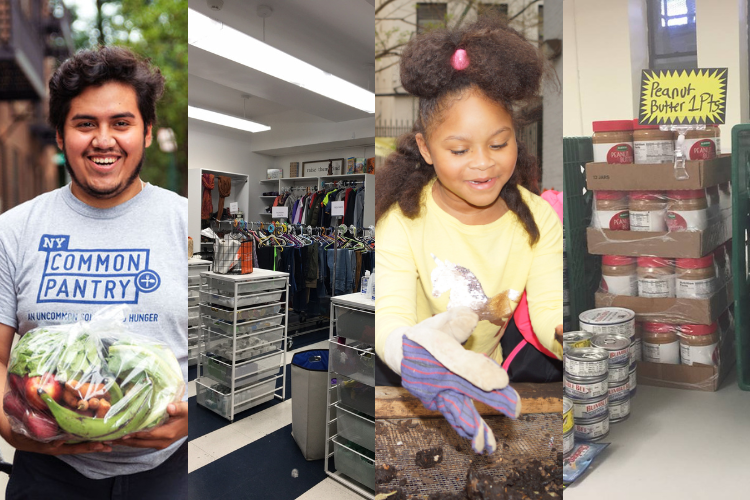 Help us reach our goal of raising $400,000 before the end of 2022 to support the important work of local organizations that provide social services, combat hunger, support the arts, and administer education programs in Harlem and Morningside Heights. Your tax deductible donation to Columbia Community Service will be used 100% to fund local organizations like food pantries, educational enrichment programs, cultural institutions, and more.
---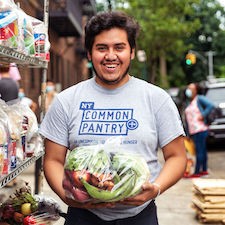 $25 = 23 Choice Pantry Meals
At New York Common Pantry, clients get food to put on the table, but they also get support as they establish long-term independence. Last year, CCS was able to make a $10,000 grant to NYCP to help support the addition of two new Mobile Pantry sites, allowing NYCP to expand the number of people and families they're able to support. A $25 donation to CCS can provide NYCP with 23 meals' worth of food for its food pantries.
---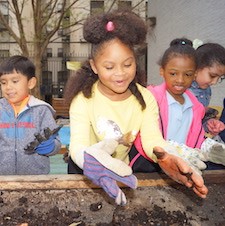 $25 = STEM Education for 2 Students
Your $25 donation to CCS covers the cost of a 1-hour hands-on farm tour for two students through Harlem Grown. Students from NYC schools learn about hydroponics, soil-based farming, and composting while making a difference in their community. This summer, CCS made an $8,000 grant to Harlem Grown to support the organization's youth programming, summer camps, their Mobile Teaching Kitchen, and partnerships with schools that lead to programs like the farm tours. Your gift to CCS helps us continue this funding.
---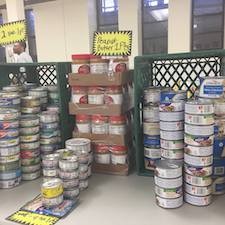 $40 = 1 Year of Showers
In addition to food pantry and soup kitchen services, Broadway Community provides justice, dignity, health, and wholeness to their guests. This includes showers and other hygiene offerings. Your $40 donation can cover one guest's showers for a full year. With funds from the 75th Annual Appeal, CCS was able to provide Broadway Community with a $10,000 grant to help them fund services for their guests, and your donation now helps make that possible for another year.
---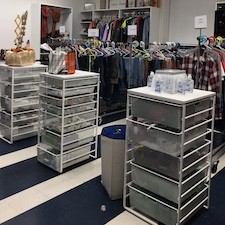 $100 = 2 Pairs of Sneakers and 1 Coat
The Cathedral Community Cares Clothing Closet gives their clients the opportunity to choose clothes to help them dress well for job interviews and maintain dignity and comfort throughout the year. They also provide hygiene and home products like deodorant, toothpaste, and dish soap to their clients. In the summer of 2022, a $10,000 grant from CCS helped them provide those items, social services, and health screenings to many in the community. This year, a $100 donation will allow CCC to purchase two pairs of sneakers and a coat to help their clients stay comfortable this winter.
---
Your support of CCS today will help these organizations continue their invaluable work in Harlem and Morningside Heights. Make your fully tax deductible contribution today.