This National Volunteer Month, Here Are 11 Opportunities With CCS Grantees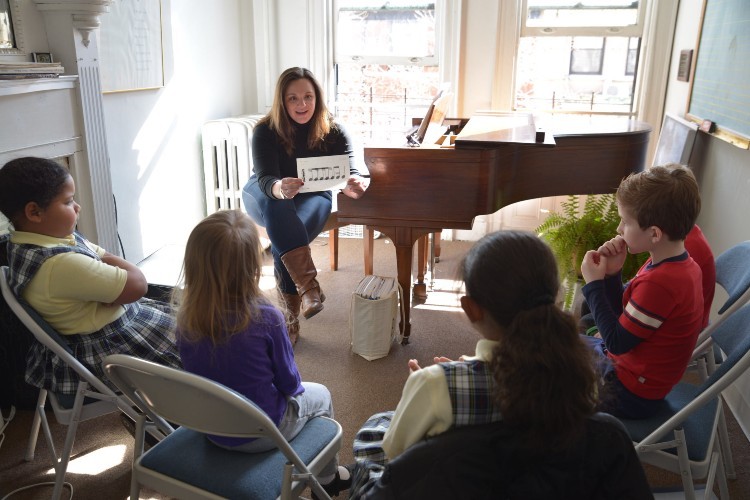 April is National Volunteer Month! If you're looking to make a difference in our community, please consider volunteering at a Columbia Community Service grantee. These great organizations need help with everything from meal preparation at soup kitchens to administrative work in offices to event setup and breakdown.
Columbia Community Service (CCS) is an initiative supported by Columbia, Barnard College, and Teachers College that engages the University's communities to strengthen organizations that are serving the needs of individuals and families living in Harlem and Morningside Heights. In last year's 75th Annual Appeal, CCS raised more than $350,000 which will be awarded to local organizations working to combat hunger, support youth development and education, and ensure equitable social services.
---
ACT provides a safe haven for children from toddlers to teens from many faiths, cultures and economic backgrounds to gather, learn, play and grow. ACT is seeking assistance as they prepare for their summer 2022 camp. They need a volunteer to help them organize personnel files, put together their summer staff manual, and with general office work, any weekday in April, from 10:00am to 2:00pm. Email Executive Director Marie Del Tejo to sign up.
---
Love soccer? America SCORES New York is a driving force in promoting fair play, self-expression, commitment, and teamwork for youth in under-resourced communities in New York City. They need 5-10 volunteers to help on Soccer Game Day, every Wednesday and Friday. Volunteers will referee, set up, break down, assist with photography, serve at snack tables, and help with other tasks as they arise. Email Charlyn Jordon to sign up.
---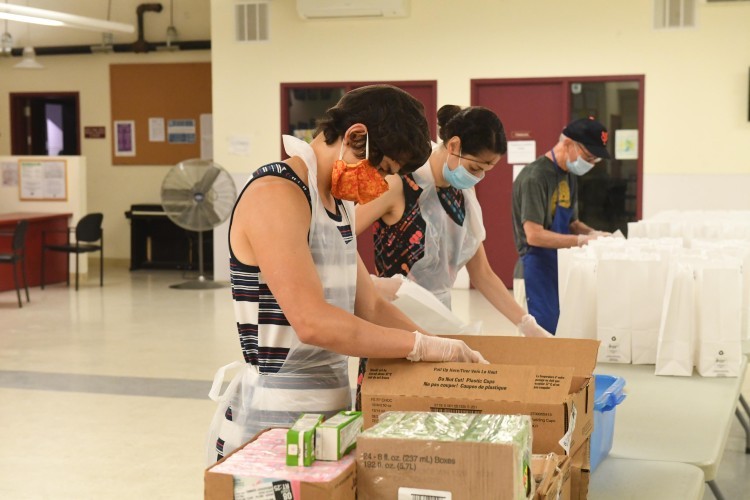 Broadway Community works to break down the barriers of poverty, inequity, privilege and transforming society until all people are fed. The organization is seeking four Meal Preparation Volunteers (MLP) to cut vegetables, wash dishes, and maintain the kitchen area. MLPs are needed every Tuesday and Friday from 2:00-5:00pm.

In addition, ten Soup Kitchen Volunteers (SKV) are needed to pack and distribute bagged breakfast and lunch to more than 100 Guests at their Community Lunch Program. SKVs work with the Chef and other volunteers to create elements of the lunch menu, clean dishes and other working areas on Mondays, Wednesdays, and Fridays, from 10:00am-2:00pm. Email Isaac Adlerstein, Executive Director.
---
This NYC food justice organization works with marginalized communities to increase food access and to create new pathways to community ownership and wealth creation. They need five to ten volunteers to assist Site Coordinators with distribution, set-up and breakdown distribution location, pack and organize farm share bags. Enter onsite purchases into the Local Food Marketplace System, monitor Farm share email account, respond to basic inquiries from Shareholders on site, answer the office phone and connect to appropriate staff, check office voice messages and disseminate information to appropriate staff, file vendor invoices, design promotional flyers, brochures, and posters, learn and practice the basics of food ordering, general office duties as needed, manage social media accounts, and collect Farm Share program survey data. Volunteers can work anytime at the following sites: 

Corbin Hill Food Project 
475 Riverside Drive, Suite 243
Monday through Friday from 10:00am-5:30pm

Riverside Church
91 Claremont Avenue
Tuesdays and Wednesdays from 11:00am-6:00pm

Gotham Health - Morrisania WIC
1225 Gerard Avenue, Bronx
Tuesdays from 11:00am-6:00pm
---
NYCP fights hunger and food insecurity through programs that establish long-term independence for its clients. They are seeking 10-15 Pantry Packers to help sort, organize, pack, and distribute nutritious produce and shelf-stable foods to our food-insecure clients. Volunteers can work on the following days and times:
Tuesdays from 12:30pm-4:00pm
Wednesdays from 9:00am-12:30pm
Wednesdays from 12:30pm-4:00pm
Thursdays from 9:00am-12:30pm
Create your profile in the Volunteer Hub or email Erin Williams, Volunteer Manager.
---
The Riverside Language Program provides services and supports recently-arrived immigrants, asylum seekers, and refugee adults currently living in New York City. They need as many as 20 volunteers for their Language Lab and Mentoring Program. In the Language Lab, volunteers will conduct conversations with ESL learners for 90 minutes to improve their English fluency. In the Mentoring Program, volunteers will work one-on-one with a student to provide career and/or general mentorship support. Email Lynda Metmer or call 212-662-3200 to learn more.
---
Special Needs Activity Center for Kids and *Adults (SNACK*) works to fill a void for those affected with autism spectrum disorders and similar disabilities. The organization seeks five volunteers to help create and post Visual Aid materials throughout the facilities, take photos, create signs on computers, laminate and post materials, help with class set-up and break down, assemble supplies for teachers to run classes without interruption, photograph programming, model tasks for members, and give praise and encouragement to members.
Volunteers can work any time they are available on:
Monday through Friday, any time from 10:00am-4:00pm
Saturday through Sunday, any time from 10:00am-3:00pm 
Email Katie Coombs or call 212-439-9996.
---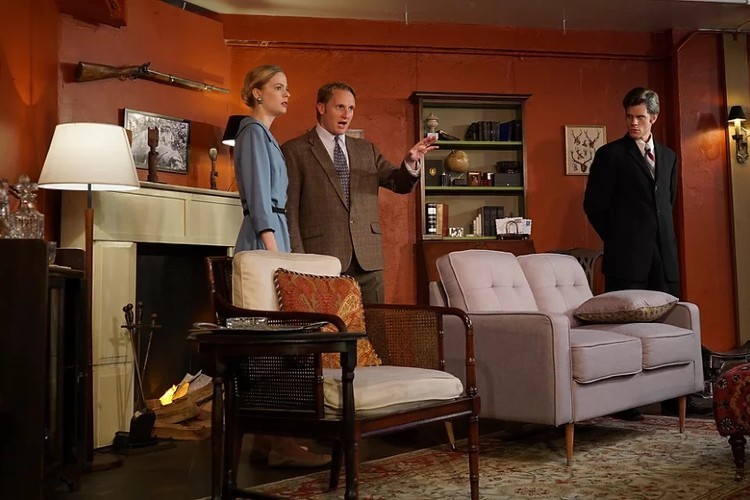 A Collective Arts Company, The Morningside Players present affordable performances of vibrant new works and classic plays to the Morningside Heights community. They need two to three volunteers to help pack and move equipment to a new theater space anytime on Friday, April 22 from 10:00am-3:00pm, and on Saturday, April 23 from 10:00am-3:00pm. If you have time to assist, email Susanna Frazer.
---
Trinity Community Connection helps homeless lesbian, gay, bisexual, transgender or queer (LGBTQ*) youth and young adults in New York City to safely transition out of the shelter system and grow into independent, positive, and productive adults. The organization needs four to five volunteers to help paint, clean, organize in-kind donations, cook, and bake at the Trinity Place Shelter. Volunteer hours can be flexible on Saturday mornings and late afternoons. Email Wendy Kaplan, Director, or call 646-580-7045 to volunteer.
---
Triple F Empowerment Inc. works to inspire, empower and encourage the young people of Harlem to pursue education and careers in the STEAM (Science, Technology, Engineering, Arts and Math) fields. They need a Science Club Volunteer to support participants ages 3-13 while they are on-site. The volunteer will help children complete the experiments and engage children in age-appropriate play. Volunteers are needed on Saturday, April 2 and April 16 from 12:00-2:00pm. If you have a love for STEM activities, email Stephanie Farmer, Founder & Board President.
---
The Wendy Hilliard Gymnastics Foundation provides gymnastics programs for youth ages 3-17 through community gymnastics classes, summer camp, competitive teams and sports clinics. The organization needs assistance with general office tasks such as scanning and archiving documents, records, pictures, and other organization material unto their google drive and box.com accounts, and with organizing paperwork and records. Volunteers can work any time Monday through Friday from 10:00am-2:00pm, and from 2:00-6:00pm. To assist, please email Jocelyn Perusina, Administration Manager.