Celebrating the Grantees of the 75th Annual Appeal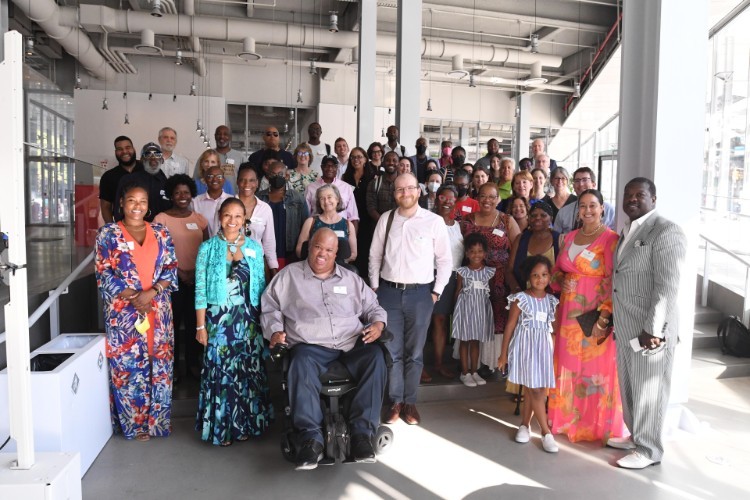 For the first time since 2018, Columbia Community Service grantees and staff were able to gather in person on Wednesday, July 13, at The Forum on Columbia's Manhattanville campus to celebrate and network.
The CCS Grantee Reception, an annual tradition, was attended this year by representatives of 50 nonprofits, as well as staff and supporters from Columbia University, Barnard College, and Teachers College. While the reception was held virtually during COVID-19, program staff and grantees were thrilled to return in person and have more opportunities to connect and share.
After this year's new grantees spoke, Katie Leonberger, an alumna of Columbia Business School, provided insight on strategic planning for nonprofits in a post-COVID funding environment.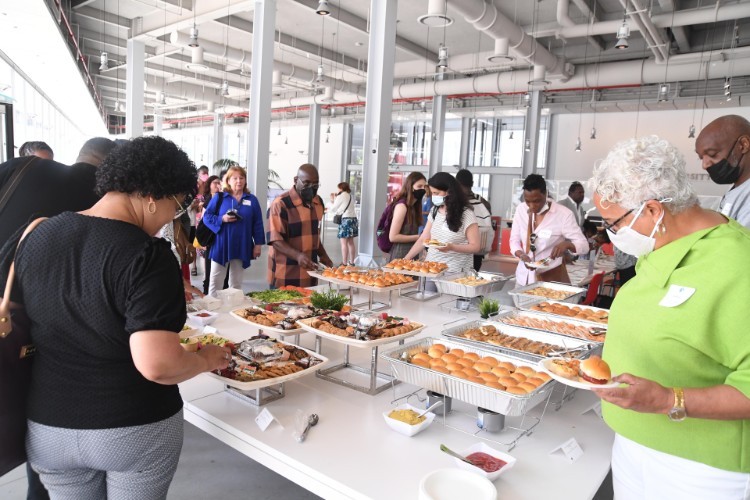 Attendees gather and enjoy refreshments prior to the program.
---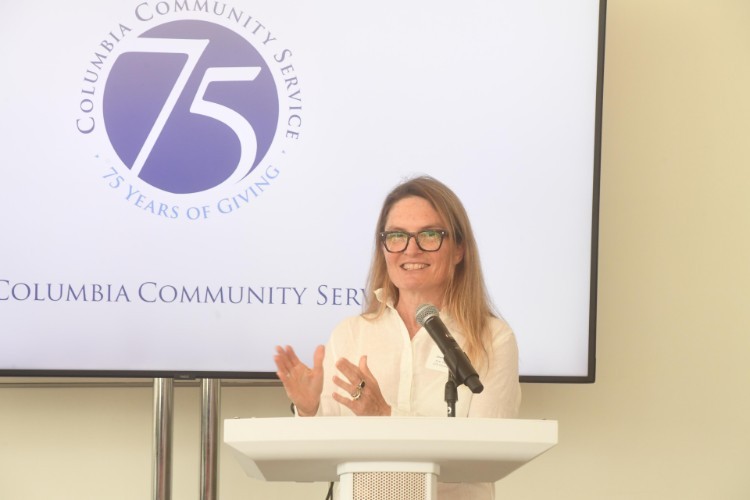 Shailagh J. Murray, Executive Vice President for Public Affairs and Co-Chair of the CCS Campaign, welcomes attendees.
---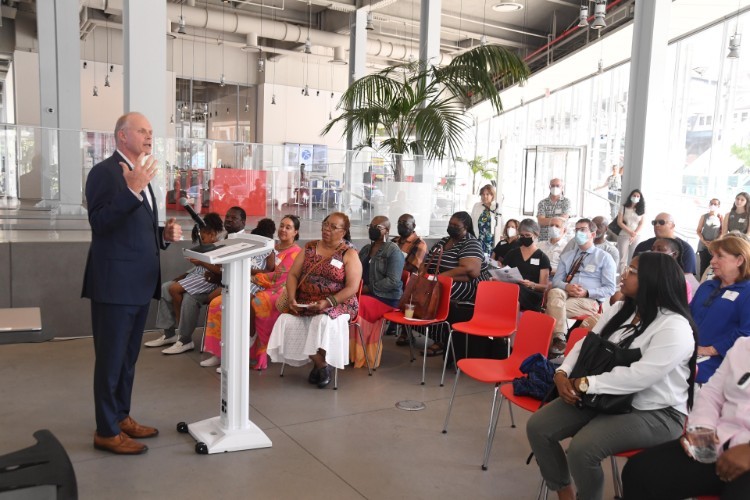 Scott J. Wright, Vice President of Facilities and CCS Steering Committee member, introduces the new CCS grantees. Photo by Eileen Barroso.
---
Following the welcome and introductions, the leadership of the new grantee organizations addressed the group.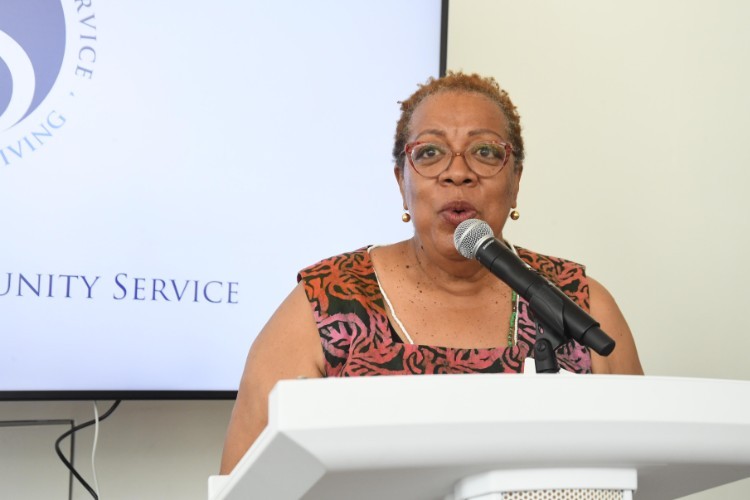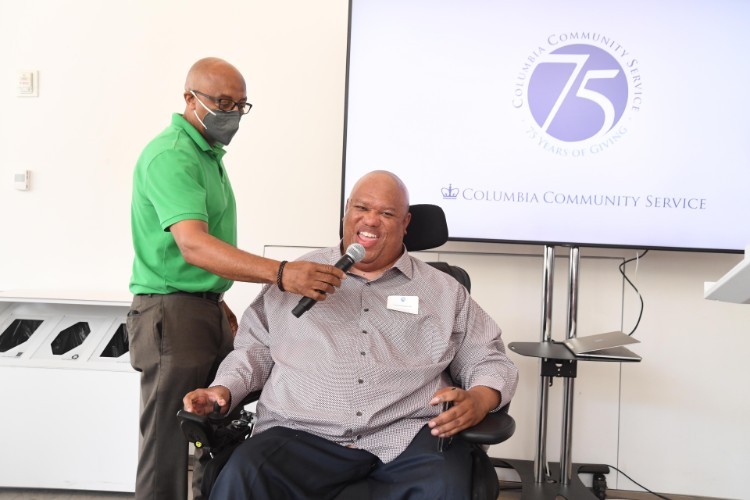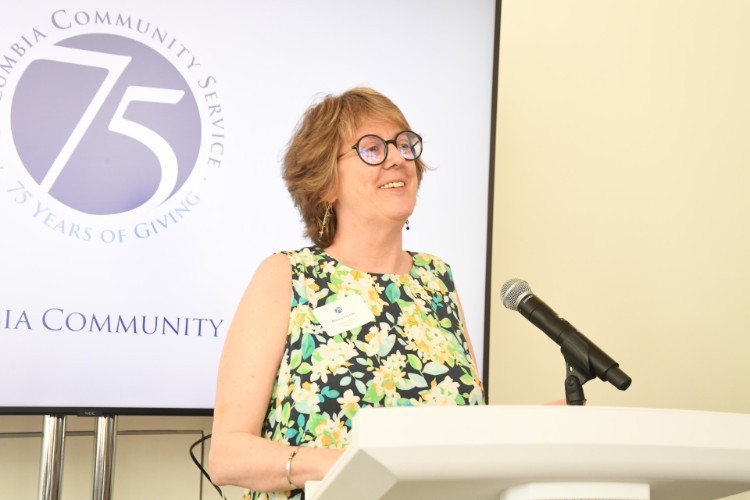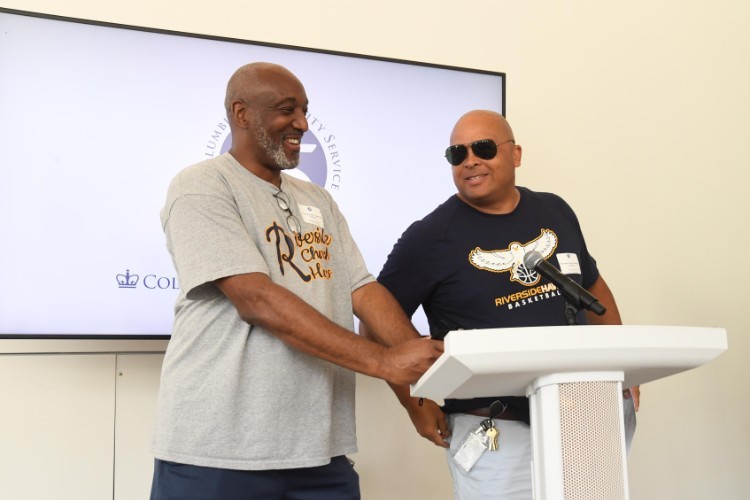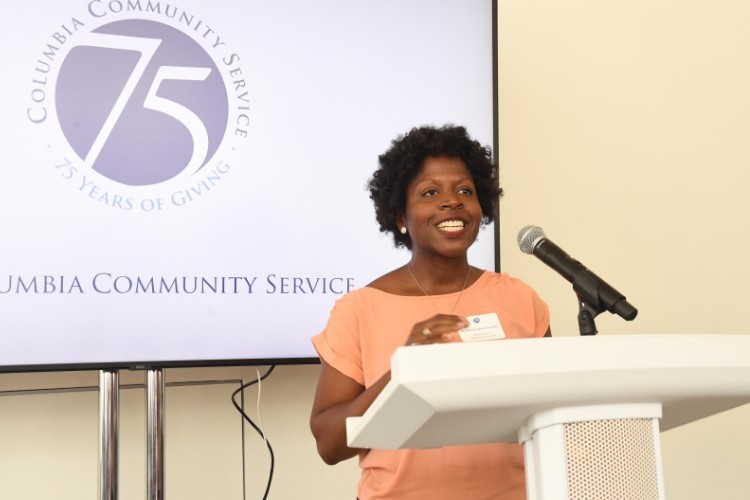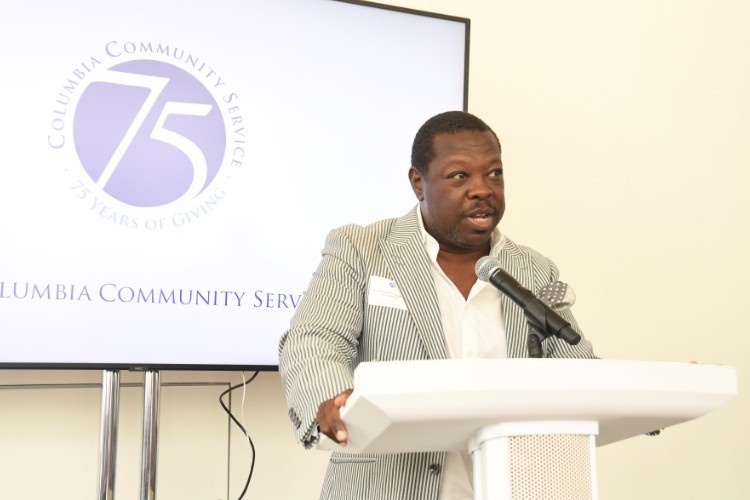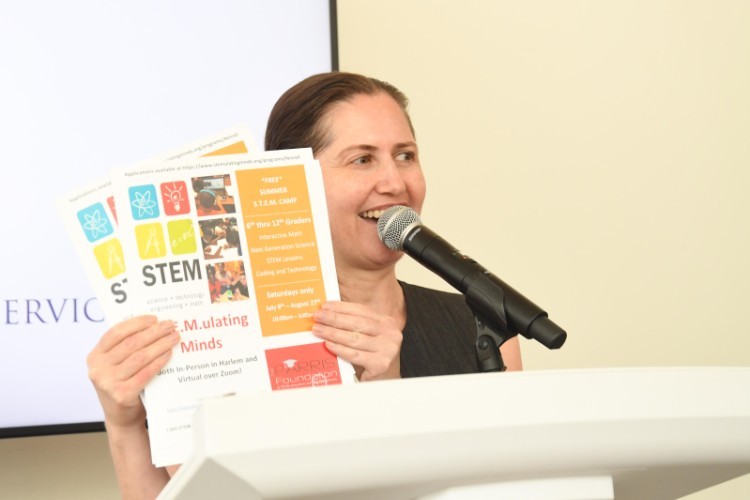 Sara Jane Wellock, Director of The Parris Foundation, shows the group a booklet about "STEM-ulating Minds and Magnifying Dreams."
---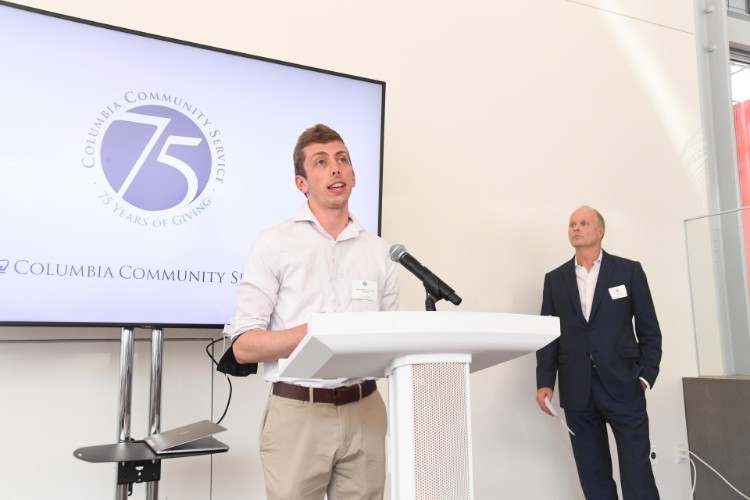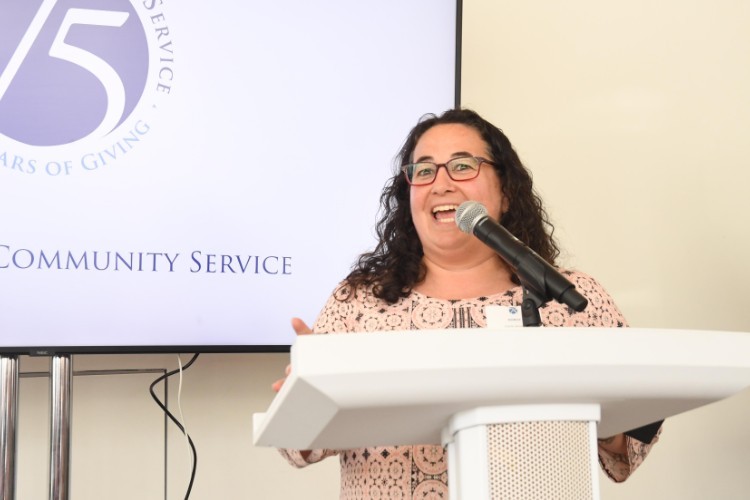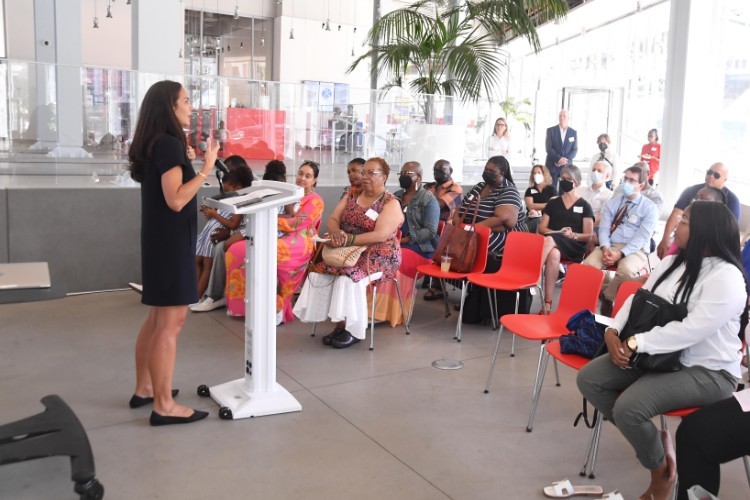 Guest Speaker Katie Leonberger, President Coleman Family Ventures, gives a presentation on strategic planning.
---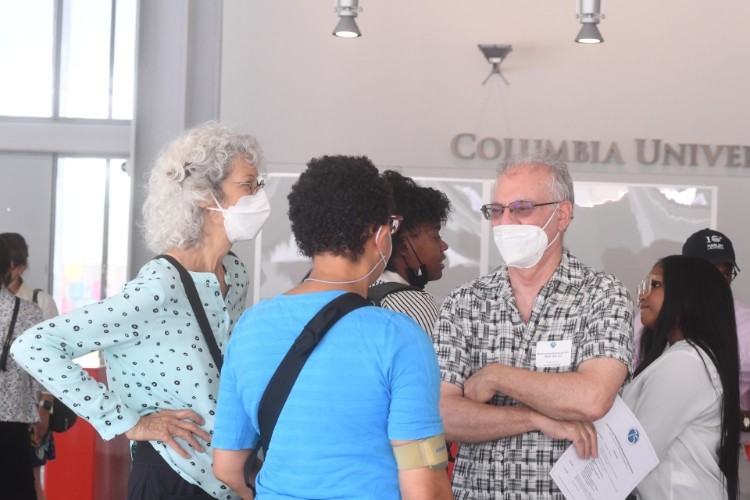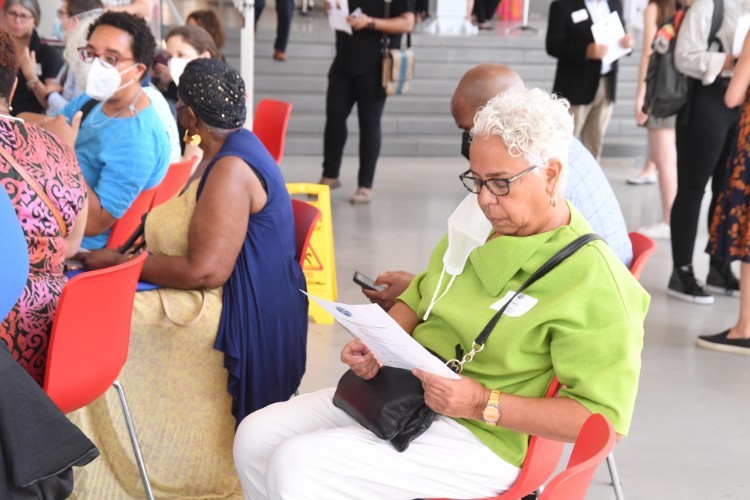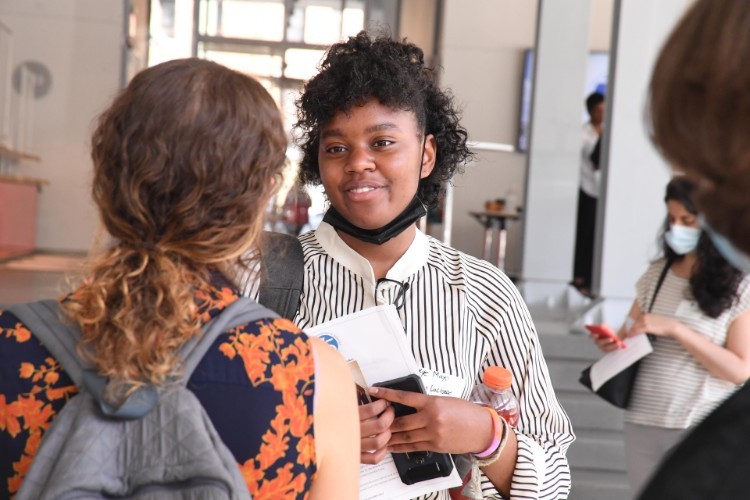 The reception provides an opportunity for grantees to connect and network with each other.
---
Congratulations to all our new and returning grantees! We look forward to seeing what you have planned over the coming year. 
If you're interested in seeing all the CCS grantees from the 75th Annual Appeal, they're available in our directory.