Columbia Community Service Grants $400,000 to 61 Organizations in Harlem & Morningside Heights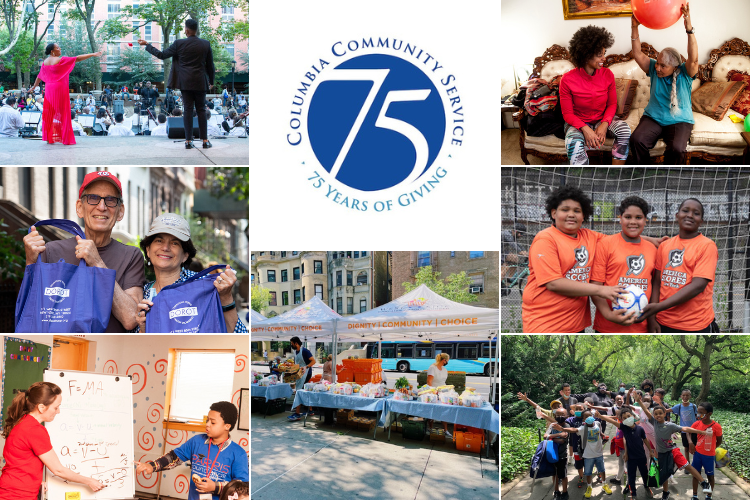 In its milestone 75th year, the Columbia Community Service Annual Appeal raised more than $400,000 from hundreds of Columbia, Barnard, and Teachers College faculty, staff, and retirees. Thanks to that generous support, CCS will be awarding grants to 61 organizations in Harlem and Morningside Heights, totaling $400,262. These organizations, rooted in the local community, combat hunger, provide social services, support the arts, and fill educational gaps for youth in STEM, arts, and literacy: 
In addition to the long-term grantees that CCS is proud to support every year, this year we're providing funds to eleven first-time grantees. With grants totaling $50,900, these organizations will be able to enhance STEM education, support vulnerable children and seniors, and provide community programming and festivals. Meet our newest grantees:
Columbia Community Service is one of the oldest and most visible elements of the commitment that Columbia, Barnard, and Teachers College have to our surrounding communities. Every year, the CCS Annual Appeal connects the university community with numerous ways to support our neighbors, including volunteer opportunities and special events like an Annual Toy Drive. Our commitment to supporting the food security, health, and education of our neighbors in Harlem and Morningside Heights dates back 75 years, and will continue into the future.
A full listing of grantees can be found on our website, including a history of this 75-year-old institution at Columbia.